How to Choose a Memorable Phone Number Solution for Your Small Business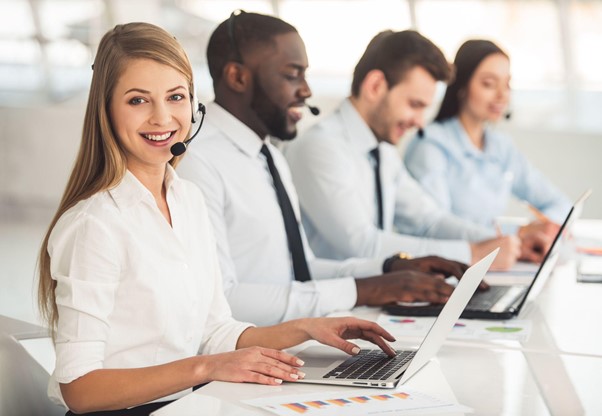 When you need to choose a business telephone number that works best for your needs, there's lots to consider. A lot of business owners are still on the fence when choosing a VoIP solution for their small business. However, the cloud-based phone system includes more features than you might realise. Here, we take a look at the advantages of associated with a virtual business phone number and examine why VoIP systems are so well-suited to small businesses:
What Is VoIP?
Short for 'voice-over-internet-protocol', VoIP systems send data via an internet connection and facilitate voice communication without the use of traditional telephone lines. By converting sound waves into digital waves, a VoIP system compresses the audio into small packets of data that can be sent to the receiving user. Then, the digital wave is converted back into a sound wave and heard as audio.
Of course, this conversion and transmission process takes place in microseconds, which means that you can conduct seamless calls via a VoIP system. In fact, increasing internet speeds and reliability mean that the call quality on a VoIP system is often better than with a traditional phone line.
Can I Choose a Business Phone Number?
Absolutely. Having a dedicated business telephone number is essential and, when you choose a VoIP infrastructure, you can assign a business phone number to your company. However, the benefits don't end there.
One of the advantages of using a VoIP system is that you can use a range of devices to make or receive calls using the same business phone number. You might use a VoIP phone that looks like a regular handset when you're in the office, for example and rely on your business mobile when you're out and about. When you have a VoIP business phone number, you can use any VoIP-enabled device to access your account to place and receive calls. This makes it easy to manage your business from any location and gives you maximum flexibility when it comes to communication.
Are VoIP Systems the Best Mobile Solutions for Small Business?
There are many benefits associated with VoIP telephony systems, particularly for small and medium-sized businesses. To find out whether a VoIP system could be right for your company, take a look at some of the benefits on offer:
Low-Cost Calls
When you switch from a traditional phone line to a VoIP system, you may be surprised at how much less your communication costs are. Instead of paying for line rental and call costs, you can opt for a monthly pay budget or a pay-per-data package, which gives you complete control over your expenditure. As the cost of data is now relatively low, making calls via the internet can be one of the most effective ways to reduce small business expenses.
Add-On Features
When you choose a VoIP system for your business phone number, you aren't just gaining access to a cloud-based telephony system; you can also select a range of additional features. You may want to incorporate an automated system to filter incoming calls, for example, or you might enable voice-to-email transcriptions to action any voicemails you receive. From auto attendants and directory services to call queuing, there are a variety of features that can elevate your brand and deliver an optimal customer experience.
Mobile-Ready
As VoIP systems can be used on mobile devices, like smartphones and tablets, they're perfect for agile small businesses. If you have remote teams or homeworkers, for example, employees can use their business mobile to access your VoIP system and make and receive calls from any location. Similarly, employees who work in the field or those who regularly travel for business will find it easy to stay in contact with colleagues, customers, and clients with VoIP phone solutions.
Multiple Integration Options
Communication is a critical aspect of your operations but it's something that many business owners overlook. In today's digital landscape, we use a variety of tools to communicate with one another, but compatibility can be an issue. By choosing a VoIP business telephone number, you can integrate the system with other services and platforms, such as CRM software, HubSpot, Zendesk or Microsoft Teams, and create a custom communication suite that's designed for your small business.
Increased Scalability
As your small business grows, you may expand to new locations or hire additional staff. If so, you'll want to expand your communication network. Traditionally, this meant paying for additional hardware or even having new phone lines connected to your premises. With VoIP systems, however, you can add new users at any time and simply adapt your data package as and when you need to. While you might choose to invest in additional VoIP-enabled handsets, you can keep costs low by using existing devices to facilitate new users too.
Call Recording
Unnecessary disputes can be damaging for any company, but they're particularly challenging for small businesses. By recording calls, you can monitor interactions and refer back to them at a later date, if it's necessary to do so. Fortunately, a VoIP business telephone number makes this easy to do. In fact, you can set up your system so that calls are automatically recorded, encrypted, and stored in a secure cloud. Whether you're recording calls to meet regulatory requirements, training staff, or simply optimising the quality of your customer care, easy call recording and archiving makes VoIP lines a great option for small businesses.
What's the Best Phone Number for Your Business?
Finding the right mobile solutions for a small business is essential but every organisation has different needs. By talking to our experienced team, we can help you to find the best business telephone number system for your brand. From start-ups and SMEs to growing companies and large-scale enterprises, our range of business phone solutions makes it easy to enhance your communications. Contact DRC now on 01256 895895 or email us at [email protected] to find out more. We're waiting to show you how we're different.