Cloud Communications – the smart alternative to business phone systems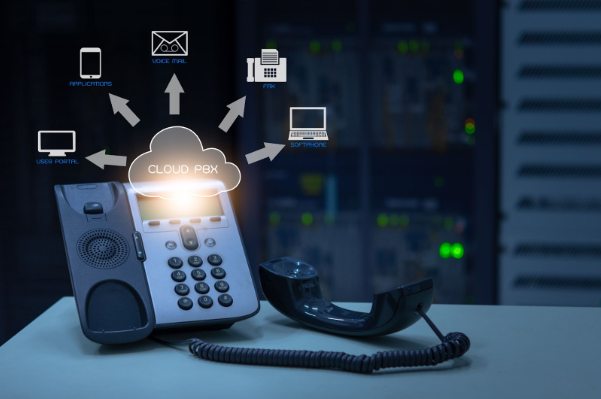 Cloud Communications – The Smart Alternative to Business Phone Systems
Cloud communications are the perfect solution for any business looking to save money on their phone bills. Using the internet to make and receive calls, rather than traditional phone lines, cloud communications systems are a critical way of future-proofing your business, minimising expenses, and maximising reliability. Read on to learn more about cloud telecoms UK and discover why so many businesses are choosing to transition to internet-based communications systems:
What Is a Cloud Phone?
Making calls via a cloud in the sky may sound a little farfetched but the latest phone systems do work via an invisible cloud! In fact, there's a good chance you've already used some form of cloud communications, even if you didn't realise it at the time. If you've made calls over popular internet-based platforms, like Skype or Microsoft Teams, then you've certainly used a cloud telecoms system, but how do they work and what resources are needed to replace your business phones with cloud phones?
The term 'cloud phone' is a little misleading, as you can use many types of devices with a cloud communications system. Even standard telephones can be used to make calls over the internet, providing you have an adapter to hand. Alternatively, you can choose new cloud devices, use existing smartphones or tablets and even place calls via a desktop or laptop.
The system itself stores data in the cloud, instead of relying on a standard, private branch exchange (PBX) server, and sends the speaker's voice over the internet in small data packets. These data packets are then 'reassembled', so that the voice data is understandable to the person on the other end of the call.
Sometimes known as a voice-over-internet-protocol (VoIP) system, cloud communications ltd make it easy to make and receive calls and can be used in conjunction with other platforms, such as video conferencing software and document sharing platforms.
What Are the Advantages of Cloud Communications?
Finding the right communications system is critical for any business. You need a reliable setup, along with flexibility and minimal costs to ensure continued cost-effectiveness, but optimum quality is important too. So, how do cloud telecoms and hosted VoIP UK systems stack up and what are the benefits on offer?
1. Low Costs
For businesses, one of the major advantages associated with cloud telecoms UK is the low cost of communications. When using a traditional phone line, you typically need to pay line rental and fund the cost of each call. This may involve paying per minute, with rates varying depending on whether you're making a local, domestic, or intentional call.
In contrast, cloud communications involve making and receiving calls over the internet, so you only need to pay for the data you're using. If you're on an unlimited data internet plan, this means you can make and receive calls without increasing your costs. Furthermore, the stability of your communication costs enables you to budget more effectively and avoid unnecessary overspending.
2. Maximum Flexibility
Today's business environment is constantly evolving, and people are working in different ways than they were five, 10 or 20 years ago. Now, it's much more common for people to work on-the-go, from home or via a hybrid setup that sees them working from different locations. This means you need a communications system that allows you to connect with people from wherever you are, at any given time, and hosted VoIP UK does just that. Providing you have internet access and an internet-enabled device, like a tablet or smartphone, you can use your cloud telecoms UK system to make and receive voice calls from any location.
3. Integrated Communications
Voice calls are a must-have method of communication, but they aren't the only type of communication systems that modern businesses need. You may rely on email, video conferences and instant messaging to run your business, for example. Of course, switching from one platform to another can be unnecessarily time-consuming, not to mention confusing. With separate systems comes the risk of missing important communications, which can be damaging to your company.
When you switch to a cloud setup, however, you can choose to integrate all your communications into one, easy-to-use system. This ensures you don't miss important communications, but it also maximises efficiency and, therefore, boosts productivity.
4. Optional Add-ons
When you're using a traditional phone system, add-ons normally come at a significant cost and the options are somewhat limited. With cloud phones, however, you can choose from a wide range of add-ons, often at little to no cost. From automated re-routing and virtual assistants to auto attendants and voicemail-to-email functionality, there are a variety of tools that can be incorporated into your cloud communications system to streamline your business processes.
5. Enhanced Reliability
If you're not familiar with cloud computing, you may be concerned that a cloud-based VoIP system won't offer the same reliability as a traditional phone line, but there's no need to worry. Although cloud telecoms work in a different way, they offer enhanced reliability. You only need to take a look at cloud communications reviews to see just how dependable cloud phone systems really are. This reliability is bolstered because cloud providers situate cloud servers in multiple geographical locations. If one server experiences a malfunction, a server in another location simply picks up the slack to keep your system running perfectly.
Is a Cloud Phone System Right for Your Business?
Whether you're running a start-up, scaling an established business, or managing an enterprise-level company, transitioning to a cloud-based phone system could be the right choice. With reduced costs, enhanced features and unified systems, cloud telecoms enable businesses of all sizes to upgrade and future-proof their business processes. Similarly, both B2C and B2B businesses can benefit from the increased reliability, decreased expenditure and improved customer experience that cloud telecoms offers.
To learn more or to start planning your new cloud communications system now, contact our friendly team today on 01256 895895 or email us at [email protected]