Earn unlimited rewards for referring these great DRC services!
Sign up for the program

You refer friends and contacts

They buy our services

You BOTH qualify for rewards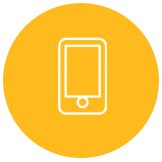 Mobile services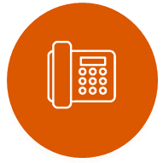 Hosted Telephony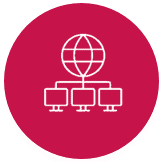 Data Connectivity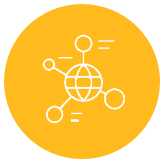 SD Wan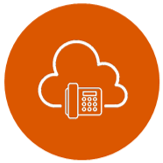 Cloud based numbers
Chris Morton ★★★★★ 30 user office phone transfer + 100 mobiles Superb experience of transferring a 30 user office phone system and almost 100 mobile devices. Tom was our main contact and performed superbly. All other team members I spoke to always helpful. Looking forward to a long (and easy) relationship with DRC
Emma Roberts ★★★★★ We have been working with DRC for a…
We have been working with DRC for a number of years and they always provide quick and helpful responses via phone and email. Nothing is ever too much trouble for them and we feel confident they can support us when needed.
Dean Davis ★★★★★ Excellent Service & Support We had a fantastic experience dealing with the team at DRC. The entire process of moving our phones & emails over to be managed by them was seamless. I couldn't recommend them enough.
Richard ★★★★★ DRC provide excellent service
DRC provide excellent service, and are always really quick to help us. As a small business they properly understand our needs and are very proactive. We have found they always offer great advice and outstanding levels of customer service. They have excellent expertise and have always resolved any issues we have experienced.
HB ★★★★★ DRC are one of my favourite suppliers
DRC are one of my favourite suppliers. They have been looking after our mobile requirements for many years. I know that I don't have to worry about anything, as they look everything for me, which makes my life a lot easier. They cannot be more helpful on the phone or email – customer service is definitely their forte. excellent expertise and have always resolved any issues we have experienced.
At DRC we believe that referrals are the backbone of our business.
If you know someone who would benefit from the DRC experience for any aspect of their business communications, we'd love to speak to them!As one of our valued customers, you already experience the benefits of a DRC service:
Sleeping like a baby – we take care of your communications estate so you can relax
Increased productivity – reliable communications translate to more work time
Feeling smug – with access to our dedicated team of experts, you have the right products for your business needs
By recommending partners, associates, or professional contacts, you can help them enjoy worry-free telecoms, with £25 off their first bill, and reap some rewards for yourself. There's no limit to the number of referrals you can make, meaning you can really benefit by spreading the word. £25 credit on your account £25 Amazon vouchers £25 donation to one of our charities
These are the charities that we are proud to support. We'd love you to choose one of these, but if there is something close to your heart, just let us know.