Getting a Mobile Service That Does It All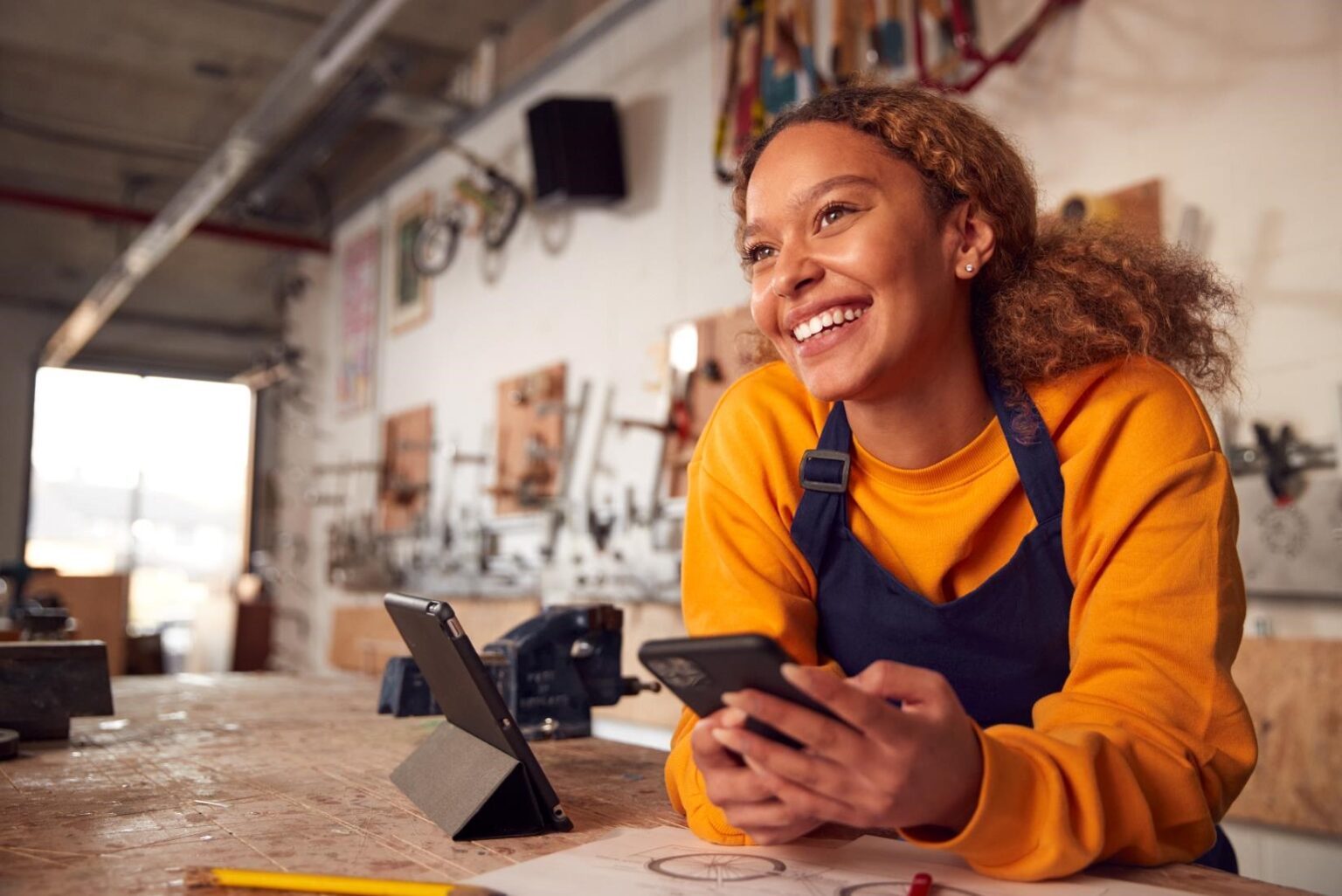 We don't need to tell you that since 2020, small businesses and SMEs have changed the way they work. You only need to look at posts on LinkedIn and the phrases 'hybrid working' and 'new normal' are rife. But we've learned a lot about our customers in this time, including their new mobile habits and needs.
Small businesses and SMEs have changed their tune.
They're transforming digitally and at pace. Many small businesses have pivoted by digitally transforming their business at scale. At the beginning of the pandemic, Microsoft reported seeing 'two years' worth of digital transformation in two months'. And estimates show that over 50% of UK businesses now use technology that enables remote working.
Businesses are also changing their communication channels – with 47% more SMEs now using messaging apps such as Whatsapp. There has been a 42% increase in mobile traffic and 33% more SMEs are now communicating with their customers using social media.
However, the current financial uncertainty has put pressure on businesses, so cashflow is key. 24% of businesses surveyed think it will take at least 12 to 18 months to recover the money they've lost, and 36% are concerned about running out of money. McKinsey & Company reports that 90% of executives believe that the pandemic will fundamentally change the way they do business over the next 5 years.
As a result of all of this, many small businesses depend more heavily on mobile devices and data.
Time constraints mean many seek simplicity: 32% of SMEs are looking to increase productivity, and need solutions which are simple to understand, manage and control.
Flexibility is Key: 47% of businesses said they intend to allow employees to continue to work remotely, and so are looking for plans which can support changes today and tomorrow.
Staying connected and online is essential: 94% of SMEs are seeing a growth in the number of remote workers they are employing and are turning to technology to support this.
Fair pricing and cost controls are needed: 26% of SMEs see cost control as the most important business issue in the next 12 months.
Rise in mobile working: With the advent of sophisticated mobile devices and the implementation of 5G, mobility is more vital than ever before.
What's the deal with 5G?
5G is set to become an integral part of the world we live in and the way our world works. It allows for clearer video calls, better communication, faster data processing, improved application performance and faster deployment. In addition to all the transformational benefits of 5G, for SMEs its significance lies in the opportunity to go one step further in mobilising your workforce. 5G is up to 10 times faster than 4G, making it possible for every aspect of your business to move more efficiently. With as little as 1ms latency (vs 50ms for 4G), 5G delivers instant connectivity that lets you do whatever you need to, in real time. With an astonishing capacity of connecting up to one million devices per km2, it ensures you can work smarter with more connected devices than ever before. Our latest mobile plans are all 5G ready (with a compatible device and geographic availability), meaning our customers can make the best of the latest technology.
Current estimates state that mobile data consumption is rising at an average rate of 1% a week, and as 5G extends its reach, that won't slow down any time soon. Business customers that are tightening their belts and have a concern around 'bill shock' can take peace of mind with our new tariffs, which feature a nifty feature called 'Data+'. This means that even if you run out of data, you won't get any nasty surprises on your bill, or be cut off from the world. Your speed will just reduce to 2Mbps. Obviously you can add another bundle to up the speeds, but you're firmly in the driving seat.
So, overall, how are we responding to market trends with the mobile products we offer?
| | |
| --- | --- |
| Emphasis on Connectivity | Stay Connected and online with Data+ in the UK and EuropeBe there for your customers: with unlimited UK minutes, text and picture messages5G at no extra cost as and when it's available |
| Remote Working | All plans 5G readyStress-free dialling to outside of the UK with either 100 or 200 international minutes to an unrivalled number of destinationsEnjoy the entertainment you love, straight to your mobile – YouTube Premium, Amazon Prime or Spotify |
| Price Sensitive | Choose how you use data: individual or shared data pools – you chooseNo unexpected surprises on your bill: with cost capping and usage notificationsSave time on admin: with one contract and one bill |
| Uncertainty for Future | Three options of contract lengths, from 24-24-36 months Keep your options open: cost effective international and roaming options for when you need them, add extra data when you need it; add more employees as you grow your business |
Being contactable and able to work as normal when you are mobile is key to doing business well, so having the best business mobile network possible is paramount. As millennials and Gen-Z stream into the world of work, the expectation for mobile working and flexibility will increase, and so should your investment in a mobile workforce. If these themes resonate with you and your business, we'd love the opportunity to chat your issues through, help you define your goals and realise them with you. With data-rich 4 monthly update calls included in our service, you can focus on what you do best – running your own business and leave your mobile estate in our capable hands. Call the team on 01256 895895, or chat to us on our website – we're eager to show you what we can do!