How to Make the Most of Your Business Phone Contract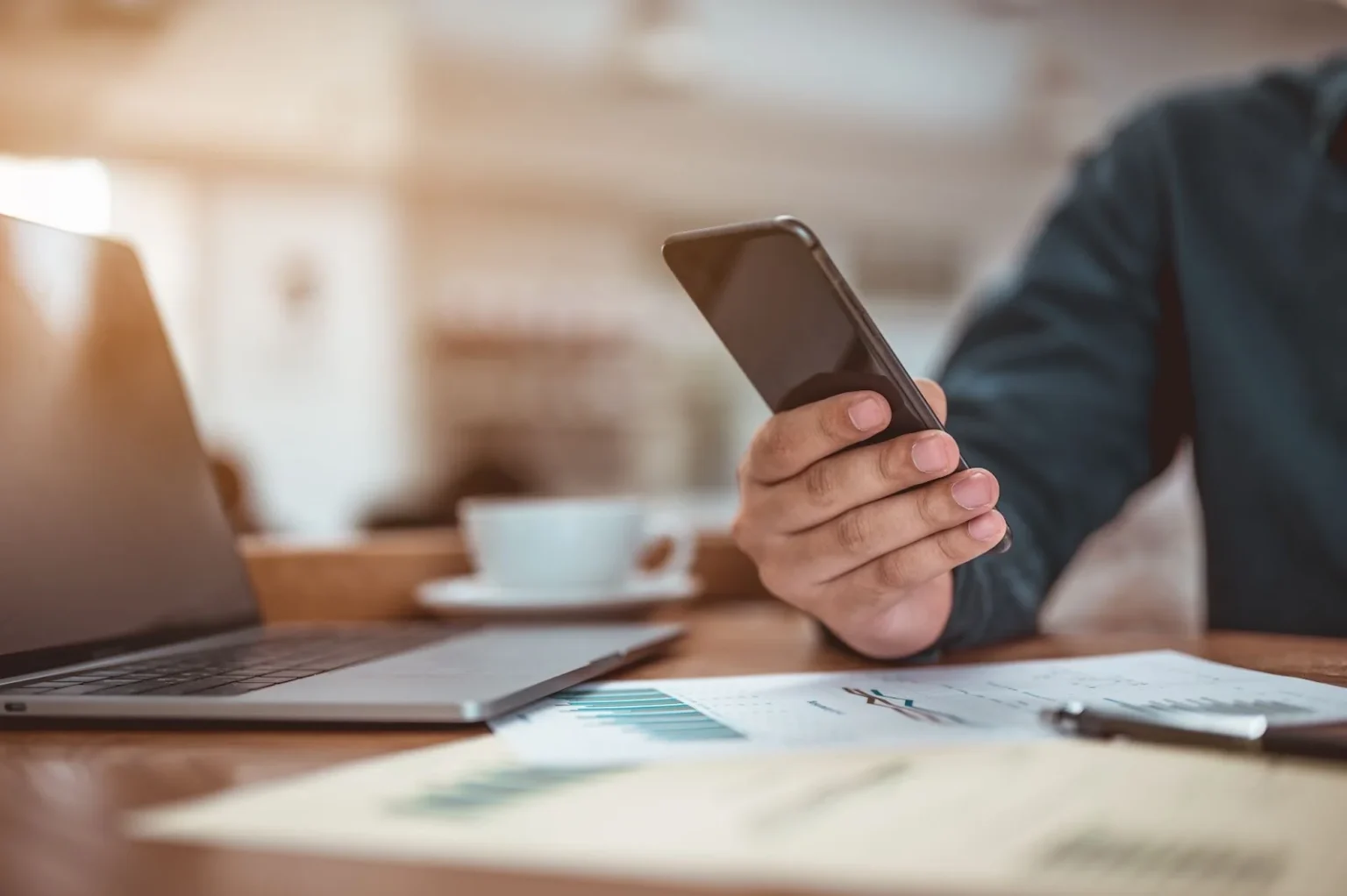 Making the most of your business phone contract is essential for staying connected and ahead of the competition. With so many different options available, it can be hard to decide which plan is right for your business. Whether you're looking for a basic mobile plan or the latest in business mobile technology, understanding your options and choosing the right plan can help ensure your business phone contract meets your needs and budget.
To ensure you're making the most of your business mobile & data solutions, take a look at these eight things to consider:
1. Handsets
Having the latest handset might be nice but this doesn't mean you should automatically opt for the newest models. Instead, think about what each user needs from their mobile device and allow this to influence your decision when you're selecting which handsets to add to your business phone contracts.
If employees regularly work outdoors, for example, rugged handsets that are designed to cope with all terrains and conditions could be advantageous. Alternatively, if your team travels abroad regularly, you'll want handsets that are capable of working with multiple SIM cards. 
Similarly, consider how often employees will use their handsets and for what purpose. If you're using business phones in addition to laptops or tablets, smaller devices may be sufficient. If employees are going to be using smartphones instead of alternative devices, however, then larger screens and accessories, such as wireless keyboards, may be more suited to your needs. 
2. Tariffs
When it comes to your business phone contract, the tariff you choose will have a significant impact on cost and usability. While you'll want to keep your expenditure down, make sure your chosen tariff offers enough data to satisfy users or provides low-cost data add-ons that can be used as needed. 
Although there are plenty of business phone deals out there, it isn't always clear what's incorporated into the tariff. By talking to a dedicated mobile solutions company, like DRC, you can make sure you're getting a genuinely cost-effective tariff that meets the needs of your business and avoids overspend as far as possible. 
3. Contract Length
Most consumer tariffs now run for 24 months, which may or may not be suited for business users. If you have a low rate of employee turnover, for example, extended contract lengths may be a viable option for your company and often include more benefits, such as inclusive roaming. However, if your team is growing or if employees regularly move from one department to another, shorter contract lengths may make it easier to manage your infrastructure. 
Look for business phone deals that offer the right contract length for your business at the right price. 
4. Internet Speed
Today's mobile devices do much more than simply make and receive calls, and it's important that users can get the most out of their handsets. From sending emails and collaborating with colleagues to hosting video conferences and delivering omnichannel customer care, a mobile device is often an integral element of an employee's resources.
Due to this, you'll want to ensure that your business mobile devices offer a good user experience (UX) and fast internet speeds. Whether employees are in the office, at home or out and about, 5G for business will ensure they are always able to access fast connectivity speeds. Choosing devices that are 5G-ready will, therefore, enable your team and your business to access the best-performing mobile internet as soon as it's available. 
5. Network Coverage
It's easy to assume that all the major mobile networks offer the same level of coverage, but this simply isn't the case. Your location has a huge impact on what network is right for your business contract, so be sure to get expert advice before you sign up for a new business phone deal. 
By checking the available coverage before you take out a contract, you can ensure that your staff will have optimal coverage in their most-frequented locations. Furthermore, you'll be able to decide whether dual SIM devices are worthwhile for your business or whether a single network can provide the functionality you need. 
6. Compatibility
No matter what tech devices you're using, it's vital that they can operate in conjunction with one another. If you use Mac desktops and laptops in the office, for example, you may want to issue staff with iPhones to ensure seamless compatibility. Alternatively, if you regularly use apps that are only available via Google Play, Android phones might be what you're looking for.
Similarly, consider the software that you use in-house and make sure that it will function well across your preferred mobile devices. If you have a VoIP phone system, for example, you may want to ensure that employees will be able to use their new devices within your existing VoIP infrastructure. 
7. Cost
Cost is always a significant factor when you're deciding which business phone contract is right for you and you don't have to break the bank to access the tech you need. By factoring in all of your 'must-have' and 'nice-to-have' features, you can find the right handsets and tariffs for your business. 
With our experienced team on hand and access to our bespoke solutions, it's easy to find cost-effective mobile and data solutions that give your business the flexibility to grow and expand. 
8. Customer Service
When you're taking out a business phone contract or browsing business broadband deals, be sure to find out what level of customer service is incorporated into the package. After all, it's vital that you're able to access support quickly if you need assistance with your account or help with your mobile devices. 
At DRC, you'll have a dedicated account manager who understands your business and who you can contact at any time, so there's no need to worry about struggling to get through to someone or speaking to a different representative every time you make contact. 
Choosing Your Business Phone Contract
To discover more about the business phone and data deals available or to discuss your requirements in more detail, contact our friendly team now on 01256 895895 or email us at [email protected] .