What can I do with my Vodafone online billing?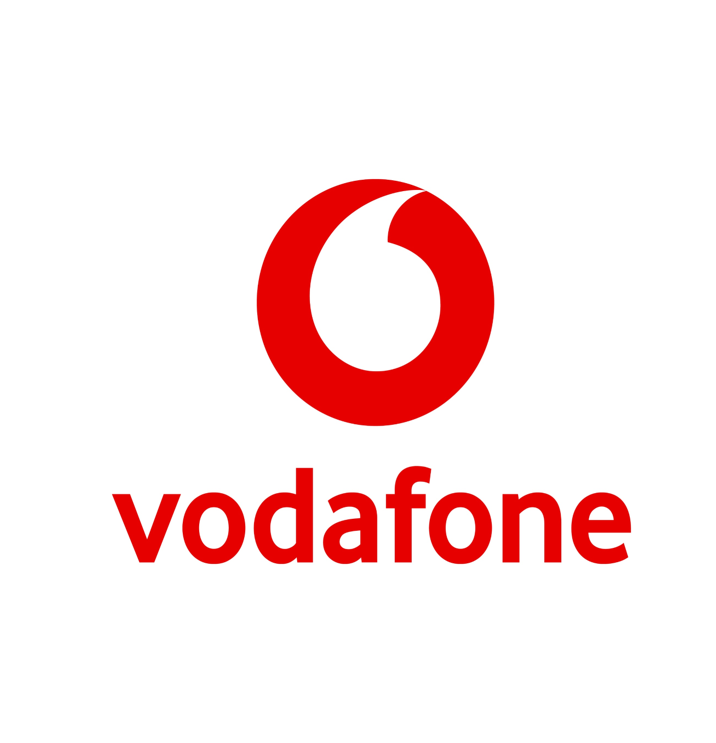 Once you have set up a login for your Vodafone online billing, you will receive a monthly email from Vodafone letting you know when your bill is available. As well as viewing and downloading your monthly invoices, the Vodafone online billing portal also provides access to billed and unbilled usage, monthly charges, invoices summaries and more!  We've detailed a couple of nifty tricks available within the portal, below.
When logging in to My Vodafone you'll be able to see the following headings;


How to – View Your Bill Online
From the homepage select View bills;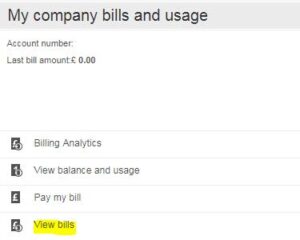 Then select your 6-digit billing account number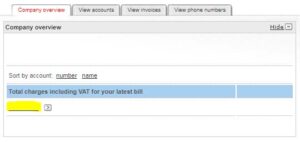 Following this, web-based content of your invoice will load.
How to – Download a PDF Copy of Your Invoice
Once the web-based content of the invoice has loaded, select the PDF option to Download your bill here;

Once the invoice has loaded (note, this will only be the first page) you can then select the option shown below to download your invoice

After this, the below pop-up window will appear. Here you can download a summary version of your invoice (Original Bill) or a full breakdown of your invoice (Full Itemised Bill).

How to – View Your Previous Invoices
Select View bills
On the right-hand side, you'll see a section called Bill Finder. Within here you can select Bill Date, and view previous invoices (please note, you can download up to 13 months of previous invoices).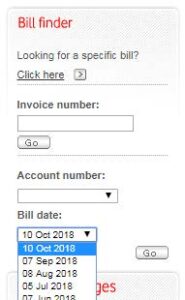 How to – View Your Current Usage and Charges
Once signed in and presented with front page;
Click View balance and usage under My company bills and usage
Select your Vodafone Billing Account number (this will be 9 digits long)
Under Account Summary select the drop-down Breakdown by phone number, then select Go
Select the number from the list
Once usage for the requested number has loaded, select the Unbilled tab
Click on the small icon at the top of the usage that says Download all when hovered over (image of document with a down arrow).

This will download all the unbilled usage into an Excel sheet that can then be manipulated, and the data can be filtered.