Mobile Broadband
Rapid and Resilient Connectivity
At DRC, our mobile connectivity solutions are ideal in a multitude of scenarios. 
Whether it is because you are in a remote location, need quick deployment, flexible failover or an interim solution whilst you wait for a leased line installation – we've got it covered. And, as the world looks to 5G, this solution will only increase in popularity. 
We can even provide you with a static IP address over mobile internet to ensure complete business continuity.
To conduct your business on the go, you and your teams need the internet.  Whether sending emails, accessing files & presentations or updating CRM systems, consistent internet access is essential in running a successful business.  And though WiFi is readily available in most service stations, cafes & stores, the security of these networks is questionable.
How will you connect to the internet when you need it?
Here are mobile connectivity solutions that are perfect for you.
Are you looking for reliable mobile solutions? Contact us at DRC for more information.
Vodafone Smart Connectivity
Access to high-speed internet connectivity is crucial for business.  And that's even more important when you're opening new sites, offices and buildings, and know that getting a fixed line installed can be problematic, delaying those best-laid plans to be fully operational fast, the Vodafone Smart Connectivity provides complete control of connectivity, wherever your business takes you.
Picture fast, reliable and secure Wi-Fi with solid signal strength. That's what our Smart Hubs deliver, whenever you need it. There are three main benefits that Vodafone Smart Connectivity offers:
Connectivity that keeps things simple
Smart Hubs are easy to set up and ready to connect within minutes of installation, offering a secure connection and strong signal strength. The Smart Hub can be installed yourself, or by a professional if your situation is a little more complex.
Connectivity to get your business working, fast.
You can get internet connectivity quickly in almost any location thanks to a rapid set-up time and functionality straight out of the box.
Connectivity tailored to your needs.
If you're looking to connect multiple teams and devices, we at DRC can combine your Smart Hubs into one centralised data pool, giving you peace of mind when it comes to your usage. A customisable digital dashboard gives you real-time updates and control, and you can take out an agreement that gives you true flexibility, from 30 days to 24 months.
How your business could benefit from using Vodafone Smart Connectivity
Rapid deployment
In collaboration with Vodafone's new smart connectivity offering, DRC allows you to get complete control of connectivity at new sites with a smart hub delivered to you at speed to suit your business needs. Perfect for construction sites, offices, retail locations and hospitality with it's easy set up, reliable connection and short term agreements, DRC can help you to stay connected in collaboration with Vodafone.
Portable Outdoor
Get complete control of connectivity in remote locations, with a Smart Hub that's ready to go wherever you may need it. Perfect for outdoor broadcast, emergency services, remote construction sites or events. DRC in collaboration with Vodafone are able to offer a durable and portable unit with a battery that can last up to 5 days, easy deployment and it'll be built to last.
Keep your vehicle connected on the go
Get complete control of your connectivity on the move with a smart hub that turns your vehicle into a Wi-Fi hotspot. It'll suit your business and cover utility field forces, emergency field services, public and private transport as well as financial services. With features including a roof mounted antenna, quick set up time, connect teams and devices with huge data allowances.
What all of this means for you
Complete control and complete connectivity. Using our services, we can help your business to stay on track using our service blocking, adding data limits, real time dashboards and our configuration options also allow out in the field changes so there's no need to worry about making changes whenever suits you.
Are you looking for a high-speed reliable internet access that's simple to install, secure and tailored to your needs? Contact us today for more information on how Smart Connectivity can help you.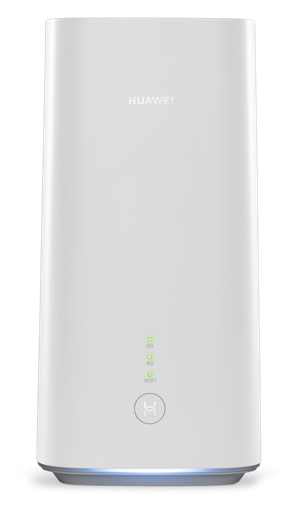 Gigacube
5G Broadband for Remote Working
If you have slow internet at home, or work in an area not covered by super-fast broadband, the Vodafone Gigacube could be the answer.  It's a portable wireless router that transforms the Vodafone 5G and 4G networks into WiFi - connecting all your devices in seconds.
With average speeds up to 1Gbps, and  a choice of fixed or rolling contracts, this ready to use out of the box simple solution requires a power socket for you to take advantage of unlimited UK data.
Unlimited data at the maximum available bandwidth allows users to stay connected worry-free.
The GigaCube gives mobile wireless internet access through Vodafone's 5G network, giving you speeds up to 1Gbps, at a fixed monthly price.
Get instant internet access without the fuss of setting up a new Wi-Fi connection, and connect up to 64 devices quickly and easily.
The GigaCube is portable; so you can take instant internet anywhere covered by our 5G network within the UK.
So if you're looking for a new way of connecting multiple devices to the internet, you don't need to look any further! Contact us today at DRC for more information.
The most recent to market is the VODAFONE SMART CONNECTIVITY solution, providing fast, reliable and secure connectivity whether you are on the road, at a temporary location or need a rapid on site solution. 
A mobile connectivity solution
The most common Broadband route used to be a traditional solution based on broadband cable coming into the building, passing through a router and then transmitting a WiFi signal within a set radius. Routers can also allow wired access, like you would typically see at desks in most office buildings.  The transmitted signal is accessed via WiFi devices and, using a log in & password, enables you to connect devices safely and securely to the internet. 
The biggest problem with a traditional broadband service is that it has to be connected to a fixed telephone line. You cannot use broadband to connect to the internet without the wire connecting to the telephone line bringing the broadband into the building. 
So how do you connect to a stable internet if you do not have the telephone line needed? This is where mobile broadband comes in.  Over the years there have been many products on the market to offer a solution to this problem & as technology improves, so too do the options.
Why DRC for your Connectivity Needs?
Team of Experts with over 30 years' experience
We only work with best-in-breed suppliers
Variety of fix-time SLAs available
Comprehensive range of solutions perfect for your business
Unparalleled support
levels
We won't blind you with jargon