Industrial & Manufacturing
From the factory to the warehouse, IoT can cut downtime, improve safety and speed up your supply chain.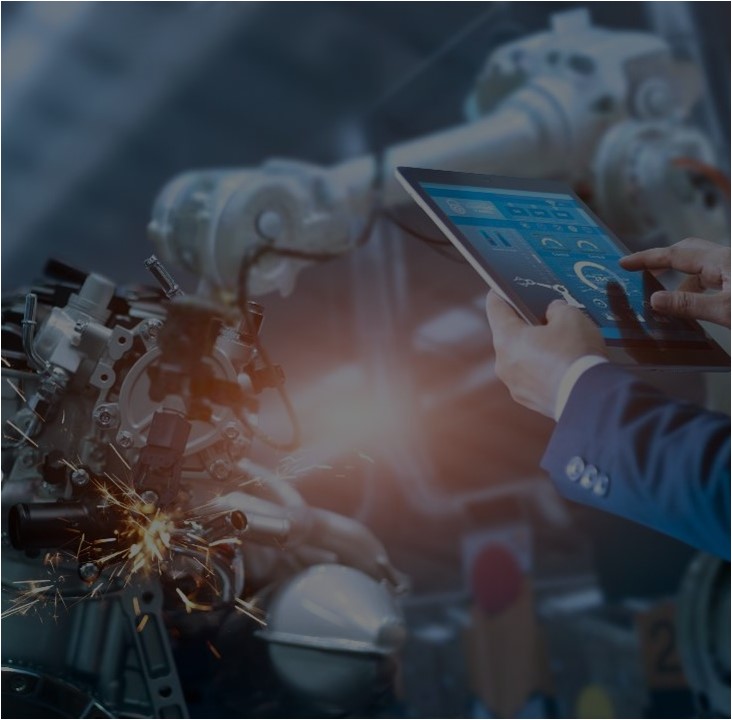 Smart Factory

On the factory floor, time is money – that's why utilisation is so important. IoT enables manufacturers of all kinds to drive output and product quality up. Sensors embedded in production line machinery can identify impending parts failure, enabling maintenance to be scheduled without unplanned downtime. IoT can track stock levels, alert to any delays in inbound parts or material shipments and help orchestrate production to minimise delays and waste.

Supply Chain Automation

Tracking vehicles, shipping containers and pallets as they move from suppliers through manufacturing to distributors and retailers delivers a host of benefits. It enables manufacturers to tackle loss and theft, give customers more accurate delivery estimates and recover stolen assets. The end result is reduced shrinkage and a better customer experience.

Site Safety and Security

Factories and warehouses can be dangerous places. IoT can help manufacturers fulfil their duty of care to keep colleagues and visitors safe. Connected monitors worn by staff can automatically alert managers to falls or other accidents and guide first responders to precisely the right location. IoT-enabled cameras can be fitted anywhere around a site without the need for a power source and give an instant view of any hazardous areas, as well as raising the alarm in the event of a break-in, fire or flood, thereby lowering insurance premiums.

Connected Products

IoT doesn't just help improve operations. Manufacturers can build connectivity into products themselves, enabling new features that improve the customer experience supporting over-the-air updates to reduce the need for costly recalls and gathering data about real-world usagethat can guide future product development.

More dramatically, IoT enables manufacturers to move beyond selling products at all. Using IoT, manufacturers can shift to offering business outcomes as a service with the price based on metered usage; a concept called servitisation. For customers looking to shift from Capex to Opex, as-a-service models are incredibly attractive.
Introducing Servitisation
Instead of making a one-off sale, manufacturers can offer their products as pay-as-you-use services, delivering long-term, predictable revenue and forging stronger customer relationships.
Improving Customer Engagement
Nearly three quarters of UK manufacturers (74%) say servitisation would help them satisfy their customers' requirements in delivering products.
Strengthening Supply Lines
Our cloud-based asset monitoring system lets manufacturers trace the location and storage status of goods in transit, preventing theft and ensuring fragile assets arrive in pristine condition.