5 Reasons Business Mobile Solutions Work Brilliantly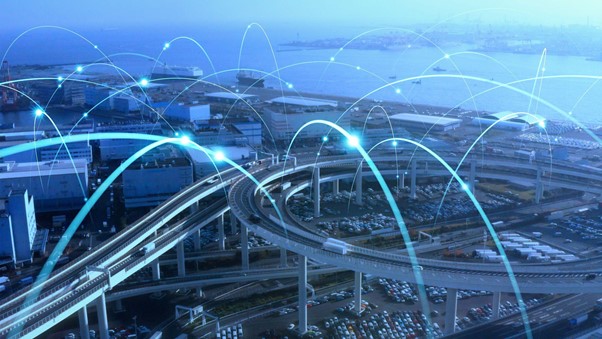 Businesses are always looking for ways to increase their productivity. Working with a mobile device offers access to important business data, but it also provides the ability to make calls, send text messages, and even connect to Wi-Fi on the go. Keeping this in mind, many companies are moving towards a business mobile solution that allows them to manage employees' smartphones and tablets like never before.
While most people are aware of the benefits of mobile technology, few business owners realise just how advantageous mobile business solutions can be. To learn more or to find the right setup for your business, take a look at these five reasons business mobile solutions work:
1. Manage a Distributed Workforce
Today's businesses rarely operate from a single location. Instead, companies rely on employees and contractors from a variety of different areas. Whether your staff are based in the UK or further afield, embracing mobile business solutions lets you manage your operations without any limitations.
The global COVID-19 pandemic saw an unprecedented number of employees switch to remote working arrangements. While some companies are now welcoming staff back to the office, many are transitioning to remote working on a permanent basis. This increase in distributed workforces means that businesses will require increasingly mobile solutions – we're here to provide the service and assistance you need.
From staying connected across countries and continents to collaborating with colleagues virtually in real-time, bespoke solutions can increase your productivity and efficiency while creating digital workflows that benefit your bottom line.
2. Super-fast 5G Connectivity
As your operations are largely dependent on your IT infrastructure and technological systems, it's vital to ensure that you have the right solutions in place. Slow speeds or regular downtime can have a disastrous impact on your outputs and, in turn, your profitability.
At DRC, we understand just how important it is for businesses to have reliable access to super-fast internet speeds, which is why all of our data plans are 5G-ready.
As well as increasing the speed of transmissions and reducing latency, 5G technology facilitates a larger number of connected devices and enables companies to implement virtual networks. This added functionality takes your mobile business technology to the next level and maximises your productivity like never before.
3. Devices Tailored to Suit Your Needs
A major benefit associated with mobile business technology is the opportunity to ensure every member of your team has the hardware that they need to optimise their performance. Every company has different requirements, which means that finding the right handsets and devices is critical to your long-term success.
If your staff regularly work in tough terrains, like construction sites, you might decide that shatterproof and waterproof handsets are the best option. When staff regularly conduct virtual meetings or video calls with clients, devices with top-quality in-built cameras might be a priority. Alternatively, if you want to make the most of the latest features or cater to employees who travel regularly, slimline devices or the newest models might be on your wish list.
Bespoke mobile business solutions help you find the best device for every employee, regardless of what their job role is. With expert advice on hand to help you identify what your staff needs from their mobile devices, it's easy to ensure you're using the best technology to enhance your operations.
4. Managed Data Usage
For businesses, managing data usage can be a tricky issue. Without limits in place, the cost of data could spiral and leave you with a hefty bill to pay. Conversely, limits that are too stringent could limit productivity and even reduce client or customer interactions.
Because of this, it is essential to have workable data usage tools that give you the flexibility you need to optimise workflows. After all, mobile solutions are designed to make staying connected easier than ever before.
With Data+ from DRC, users can stay connected without incurring out-of-plan charges, even if they've reached their data limit. This innovative approach puts your company's needs first and ensures that you never miss out on important communications.
What's more – our quarterly tariff analysis reports allow you to assess data usage, predict future usage patterns, and adjust future limits accordingly.
5. Mobile Solutions to Grow with Your Business
As your business evolves, your technical and IT needs will change accordingly. At first, you might only need one or two mobile devices to manage your business but, before you know it, you may require tens or even hundreds of handsets to enable employees to stay connected.
Fortunately, it's easy to facilitate business growth when you rely on bespoke mobile business solutions. With plans that are designed for your company, devices that are handpicked for your teams, and contract terms that reflect your future plans, mobile business technology futureproofs your company and gives you the scope to grow at any speed.
Are Business Mobile Solutions Right for Your Company?
Many people assume that mobile business solutions are only required by enterprise-level companies, but this isn't the case. Transitioning to business mobile devices and plans at an earlier stage allows you to reap the rewards that are on offer. From reduced costs to increased reliability, the right mobile setup can put small and medium-sized businesses on a more even playing field and provide them with the resources they need to triumph in a competitive market environment.
In today's digital era, mobile connectivity is frequently taken for granted but being unprepared for downtime, slow speeds, or limited internet access can put your company and reputation at risk. With mobile solutions, you can ensure that your teams have the technology and connectivity they need at any time and in any location.
As technology continues to evolve and the advent of 5G technology gives mobile business an extra advantage, now is the time to incorporate mobile solutions into your company strategy. To find out more or to talk to an experienced adviser about the best mobile solutions for your business, contact our team today on 01256 895895 or email us at [email protected]