Are your communications solutions working for your business?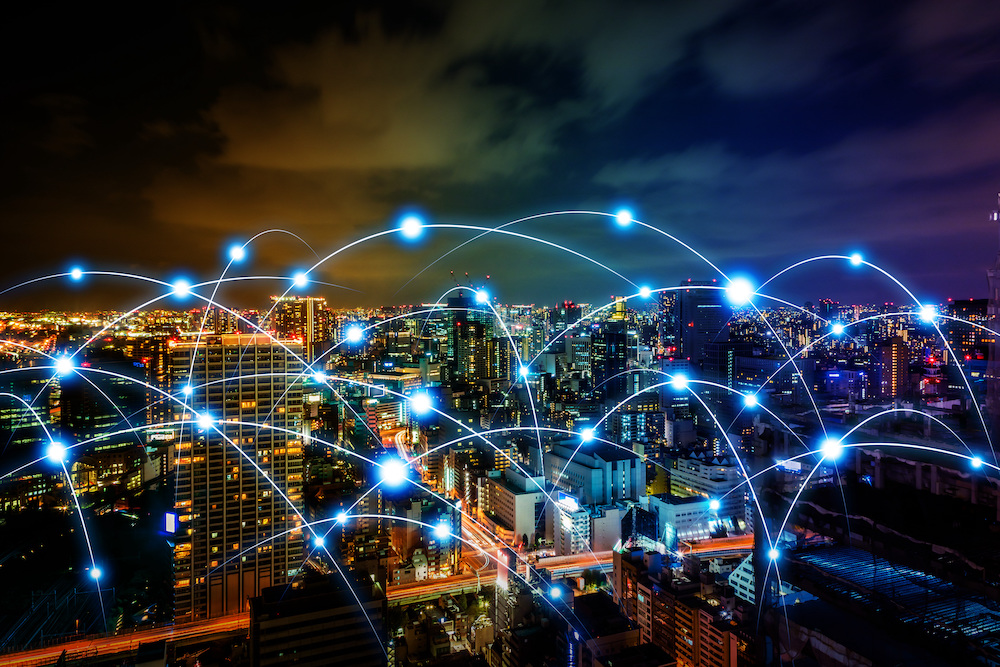 Running a business can be difficult and having the right telecommunications solution in place is critical to your success. In a crowded marketplace, offering your customers and colleagues the best possible experience is vital if you want to win business and retain customers. At DRC, we offer a range of corporate telecoms solutions that are perfect for businesses of all sizes. Whether you need a business phone system or the best business mobile phone deal, we can help. Contact us today to learn more about our offerings and read on to find out more about the telecoms options that can send your business soaring!
Business Mobile Phones
Mobile telecoms give you the freedom to run your business from any location, at any time. By staying connected while you're on the go, you can ensure that you never miss an incoming lead or lose touch with your teams. 
However, finding the right business phone contracts is vital if you want to minimise your costs and access the flexible solutions you need. As providers routinely update their deals, we stay ahead of the game to ensure our clients have access to the best prices and packages. We brought you the best UK business mobile phone deals in 2020 and the best UK business mobile phone deals in 2021, and now we're doing the same in 2022!
Choosing the right network provider depends on numerous factors, including coverage, handset availability, and reliability. With our expert knowledge and more than 30 years of experience, DRC can help you to identify the best network for your company and secure the most cost-effective rates. We manage your mobile estate for you, which saves you time, and provide quarterly insights, to ensure you are on the most appropriate tariff for your business. This leaves you to concentrate on what you do best – growing your business. 
Whether you're running a small business or a large-scale enterprise, we'll work with you to understand your needs and find the right business mobile solutions for you. 
VOIP Phone Systems
When it comes to corporate phone packages, business mobile plans aren't always sufficient. In addition to portable devices, like Vodafone business phones, you'll need to consider whether a VoIP phone system could enhance your collaboration with customers and colleagues, whilst reducing your operating costs. 
Traditional outdated phone systems rely on calls being made over copper phone lines, whereas a VoIP system enables you to make and receive calls via the internet. This means that you can use virtually any device to make and receive voice calls, providing it has an internet connection. For maximum flexibility, a VoIP telephone system could be just what you're looking for. 
As so many devices can be used as part of a VoIP system, it's easy to find the right hardware for every member of your team. From dedicated headsets and handsets that look just like a traditional phone to VoIP devices or apps on your business mobiles, a voice-over-internet-protocol system can be integrated into your operations swiftly and easily with very little capital expenditure. Perfect for agile, growing businesses.
Data Connectivity
Today, a significant number of businesses rely heavily on the internet. You might be surprised at just how many of your processes come to a standstill if your connection drops. From updating your CRM system and dispatching goods via ERP portals to managing IoT-enabled machinery and collaborating with colleagues remotely, virtually every aspect of commercial operations relies on the internet in one way or another. 
Of course, this makes data and connectivity a critical resource and one that needs to be safeguarded at all times. Due to its importance, many companies end up paying over the odds for connectivity solutions, simply because they assume that paying a high price ensures a better service, but this isn't always the case. 
You could reduce your data expenditure by finding the most suitable connectivity solution for your business. For smaller companies operating from distributed locations, for example, mobile business internet might provide all the connectivity you need. With 4G and 5G enabled devices, you can rely on mobile internet to deliver fast speeds, while optimal uptime ensures that mobile connectivity solutions provide reliable internet access. Alternatively, business broadband or a leased line DIA can offer guaranteed speeds, cost-effective prices, unrivalled fix times, and a super-reliable performance. 
Remember – the increasing use of VoIP systems and cloud-based phone numbers means that your corporate telecoms are going to be reliant on your business internet solutions too. By implementing the right online connectivity solutions, you can create a strong foundation for a future-proofed business telephony system. 
Microsoft Teams Calling
Millions of businesses rely on Microsoft Teams to function, particularly now that more people than ever are working from home. With a wide range of applications, it's become one of the most widely used platforms in the world. Now, you can expand Microsoft Teams to your business telecoms too. Our integration services make it easier than ever to roll out Microsoft Teams Calling across your business, without disrupting your operations. 
Making voice-to-voice calls via a Microsoft Teams account can be costly and pre-payment is required, which can be a hassle for businesses. By integrating Microsoft Teams with DRC's hosted PBX or using direct routing, however, you can use Microsoft Teams for voice-to-voice calls at a significantly lower cost, whilst also having the predictability of your future spend. This enables you to expand your use of Teams even further, which is great for businesses that are already heavily reliant on the software. 
Choosing the Right Telecoms Solution for Your Business
When it comes to selecting a corporate telecoms solution, there are lots of factors to consider. The type of devices that your staff will benefit from, the method of connectivity you need, and the portability of the hardware are just three issues that you'll need to address, for example. Once you've identified the optimal solution for your organisation, you'll need to scour the market to find the best business mobile deals, contracts, data, or packages, which isn't always easy. 
Fortunately, DRC can provide all the help you need. Our experienced team takes the time to understand your business so that we can provide tailored advice that meets your needs and enables you to fulfil your growth plans and commercial objectives. Additionally, our industry knowledge and network give us the ability to deliver the best rates for corporate phone packages, business phone contracts, and mobile contracts.  
To learn more or to discuss your corporate telecoms setup in more detail, contact DRC now on 01256 895895 or email us at [email protected] We're ready to show you how we're different.